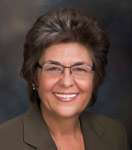 Judy Adams, CME has been a part of the hair removal industry for over 3 decades, having opened her first hair removal office in downtown Palatka in 1986.  When the economy got tough, she started working in Jacksonville and then landed in St Augustine Beach in 1990 where she had a thriving business on the beach for many years.  Judy returned to the Palatka area when she and her husband bought a home in East Palatka in 2005 and continued the commute to her long-standing location on the beach.
An opportunity knocked on her door in 2016 that allowed her to move her practice closer to her home, and take over a location that was suitable for opening a school for hair removal – laser and traditional needle electrolysis – and skin care.  The  LaserBlazers Training program is licensed under the Florida Dept. of Education.
Judy Adams has been a leader in the hair removal industry for decades.  She is the past president (twice) of the Electrolysis Society of Florida, and a past president of the international Society of Clinical & Medical Hair Removal.  She is the driving force behind legislation efforts in Florida, and has assisted numerous other states in the country with their efforts to implement new laser technology into law.  With her BSE degree she has been immensely involved in development of critical exams, such as the first Florida state board exam and international certification exams.  She is an international lecturer for hair removal, and was instrumental in bringing new laser technology into the field when it was still in its "let's wait and see if this works" phase.  Judy has provided hundreds of hours of continuing education credits to her colleagues for license and certification renewals, and her specific laser training program was started in 2001.  She has trained hundreds of electrologists how to safely operate hair removal lasers, as well as physicians (MD's and DO's), physician assistants (PA's), advanced registered nurse practitioners (ARNP's) and estheticians from many states in the country, as well as international students.
Judy Adams is proud to call the Palatka area home again and brings the best that the industry has to offer to you!  You CAN get the best treatment available in East Palatka!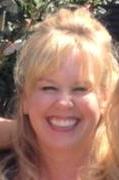 Cathy Wasmund is an exceptional medical esthetician with experience in this industry for 14 years.  Her skills with permanent make-up are unsurpassed – she is also licensed in NC for permanent make-up and has a clientele in Asheville.  Cathy is multi-talented and has been performing advanced skin care procedures for many years that range from peels to the use of light-based devices.  She is also a board certified electrologist.