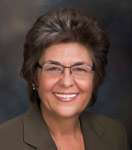 Welcome!
Laser Center of St Augustine has been offering laser hair removal services since 1999 – real pioneers in the industry!  We pride ourselves on staying current and implementing the best equipment possible. We offer a variety of laser services and laser training. Contact us here with any questions you may have.
Now Offering Live Webinars!
Our goal is to provide a minimum of five, 2-hour events before renewals are due on May 31, 2022.
LIVE EVENTS – CEBroker Tracking #20-540156
Judy Adams – LaserBlazers/Training Center of America is hosting 3 live events in 2020 in time for your Florida license renewal on May 31, 2020!  All events are held on a Sunday.
FULL DAY – 10 HOURS (8:00 am – 7:00 pm)
Registration
Full Day = $275
Half Day = $150
Lunch and coffee/snacks will be provided.
EVENT DATES – LOCATIONS
March 15, 2020
Hampton Inn Busch Gardens
3333 East Busch Blvd.
Tampa, FL, 33612
No refunds – for any reason – after March 8, 2020
April 19, 2020
Hampton Inn Plantation
7801 SW 6th Street
Plantation, FL 33324
No refunds – for any reason – after April 12, 2020
May 17, 2020
Holiday Inn Express
12250 East Colonial Drive
Orlando 32826
No refunds – for any reason – after May 10, 2020